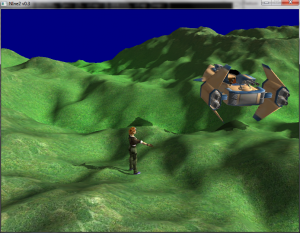 W tej notce prezentuję aktualny stan mojego frameworka NIne3, którego strukturę opisałem jakiś czas temu. Jest to swego rodzaju 'proof of concept', czyli że to jednak działa. Z głównych feature'ów chciałbym wymienić:
shadowmapy (nowość :))
oświetlenie per-pixel
pliki wykonywalne dla platfrom x64 i x86 z obsługą SSE i bez
stały krok update'u logiki (tego akurat można nie zauważyć)
obsługa heightmap
I to chyba tyle, a tutaj link do aplikacji (wymaga redistów DX Feb 2010).